SUSTAINABILITY
VISION
The vision of Baltic Candles Ltd is to reach a sustainable development.
GOAL
The goal is to manufacture products, minimizing negative environmental impacts.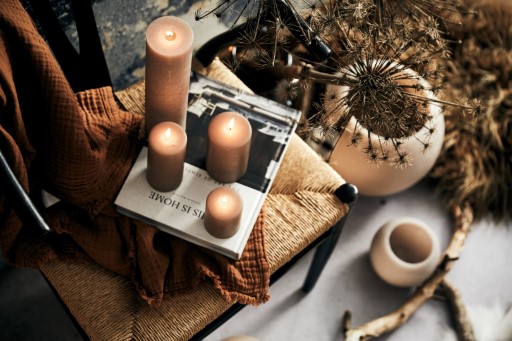 RAW MATERIALS
Every year Baltic candles increases the amount of raw materials used in candle production, which are derived from recyclable resources, incl. from food production waste, thus reducing food industry waste.
Suppliers are carefully evaluated in terms of sustainability.
Daily quality control of raw materials at the company's laboratory ensures an efficient use of resources.
Palm oil based raw materials are purchased with RSPO certificates, thus contributing to rainforest sustainability.
In purchasing cardboard package, we cooperate with the companies, offering packaging products with FCS certificate. This fact confirms that timber is harvested, caring for regeneration of forest, or from recyclable materials.
Plastic materials used for the creation of candles are produced also from recycled plastic.
Wicks are made from 100% natural EKO-TEX certified cotton.
CANDLES
Quality of the company's products meets the requirements of the German standard RAL GZ-041, confirming that the products are made from raw materials free from heavy metals, solvents or other harmful substances, and in line with the safety standards.
To reduce environmental emissions, the company's laboratory controls the soot index. The soot index of the candles we produce is < 0.2, being much lower than the level permitted by the regulatory enactments (<1.0).
Part of the products are certified in accordance with the prestigious standard Nordic Swan mark, confirming that the candles are not only of a high quality, but also are environmentally-friendly and produced from sustainable materials.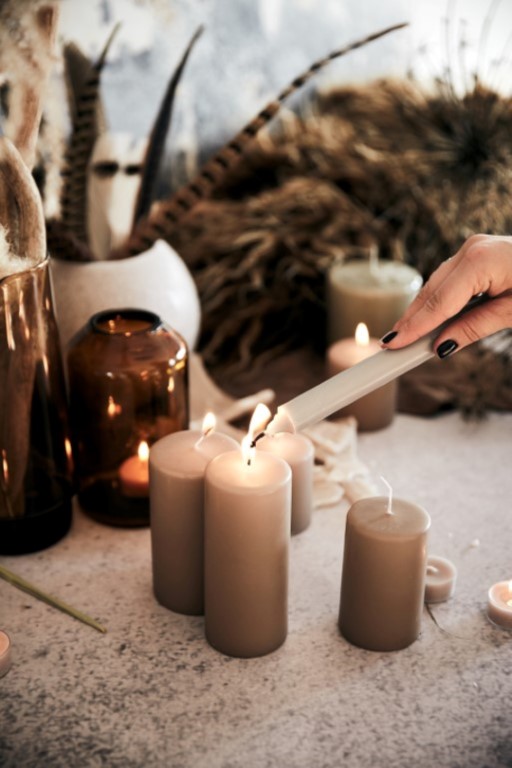 ENVIRONMENT
All raw materials meet the requirements of the EU Regulation 1907/2006, guaranteeing that no toxic substances are released into the environment;
Electricity used for production purposes is from 100% recyclable resources.
Production waste is sorted, incl. glass, plastic, metal and carton used for re-cycling purposes.
Lighting is ensured by using LED lamps, helping save electricity consumption.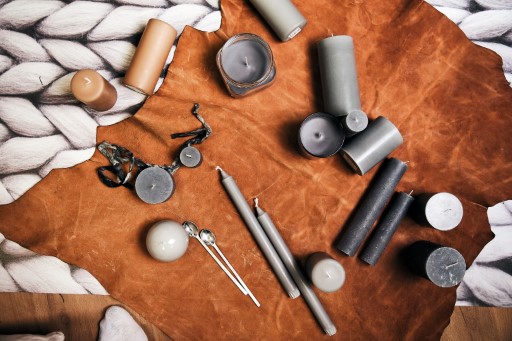 SOCIAL RESPONSIBILITY
EMPLOYEES
The key value of Baltic Candles Ltd is a man.
Gender equality = sustainable development
Baltic Candles Ltd is oriented at the people and their support. The company donates candles to associations of retired persons and lonely pensioners.
Mothers with small children are offered to work during day hours.
COMPANY
Every year we participate in The Big Cleanup (Lielā Talka), cleaning up the most beautiful places in Latvia.
We support social projects with our products.
The Company takes part in the youth employment programs of the State Employment Agency, offering jobs to the young people in summer.
We participate in the Shadow Day activities, making it possible for the young people to get familiar with any of the professions offered by the Company.
Cooperation with Dobele municipality within the framework of the annual activities Meeting of Snowmen.
Participation in the International Riga Rotary Club project Santa Fun Run, aiming to raise funds for various social projects.